TURNING POINTS 2023
Turning Points 2023 Fundraising Gala
It's time to CHANGE THE CONVERSATION
Join us for a unique, memorable and inspiring social event hosted by Dave Kelly. Many of your time-honoured, favourite gala elements will return, with the addition of some new features as we continue our efforts to change the conversation around domestic violence and abuse.
Help commemorate the important work of the agency and its impact on our community. Your support will fund much-needed services for people experiencing neglect, violence and abuse.
Every human has the right to feel safe, respected, supported and loved.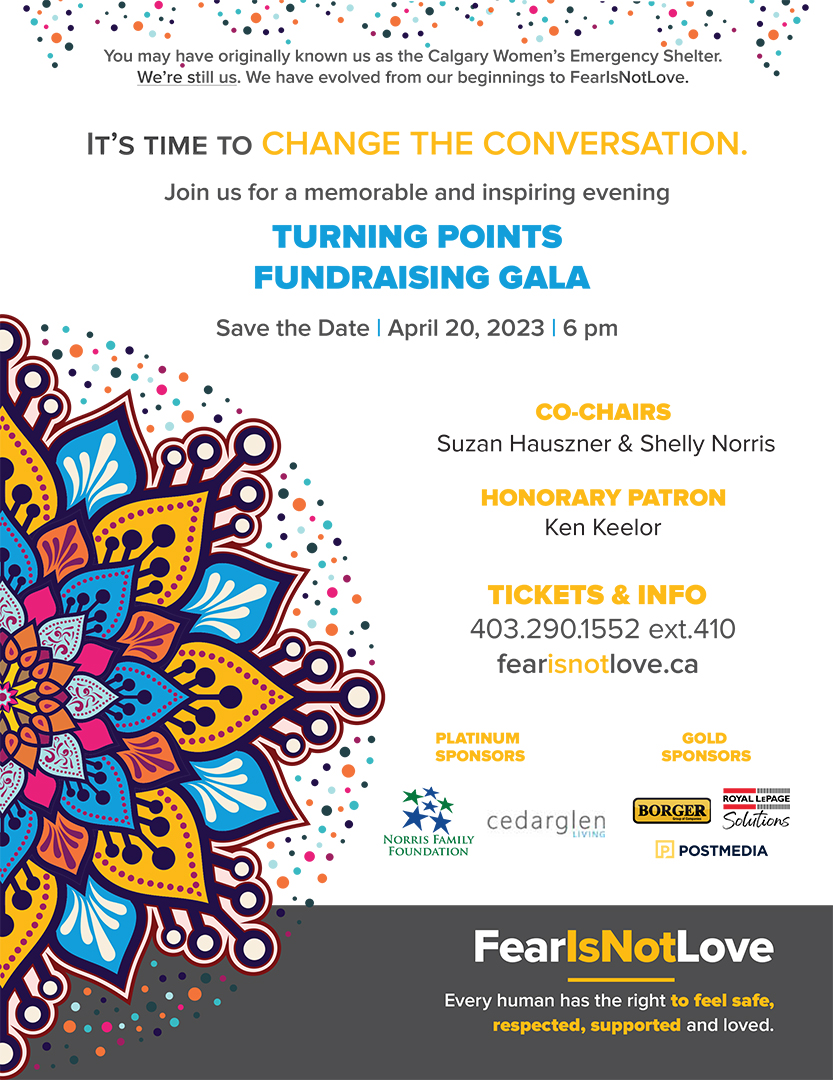 For more information about Turning Points 2023: This email address is being protected from spambots. You need JavaScript enabled to view it., 403.290.1552 Ext. 410
Special thanks to our Turning Points 2023 Sponsors and Supporters:
Platinum:
Gold:
Silver:
Bronze:
Foss Wealth Management | RBC Dominion Securities
FearIsNotLove Retirees & Friends
Mercedes-Benz Downtown Calgary
Patricia Moore
Pinder Wealth Management / Raymond James
The Rose and David Zivot Family Foundation