COVID-19
WE ARE HERE TO HELP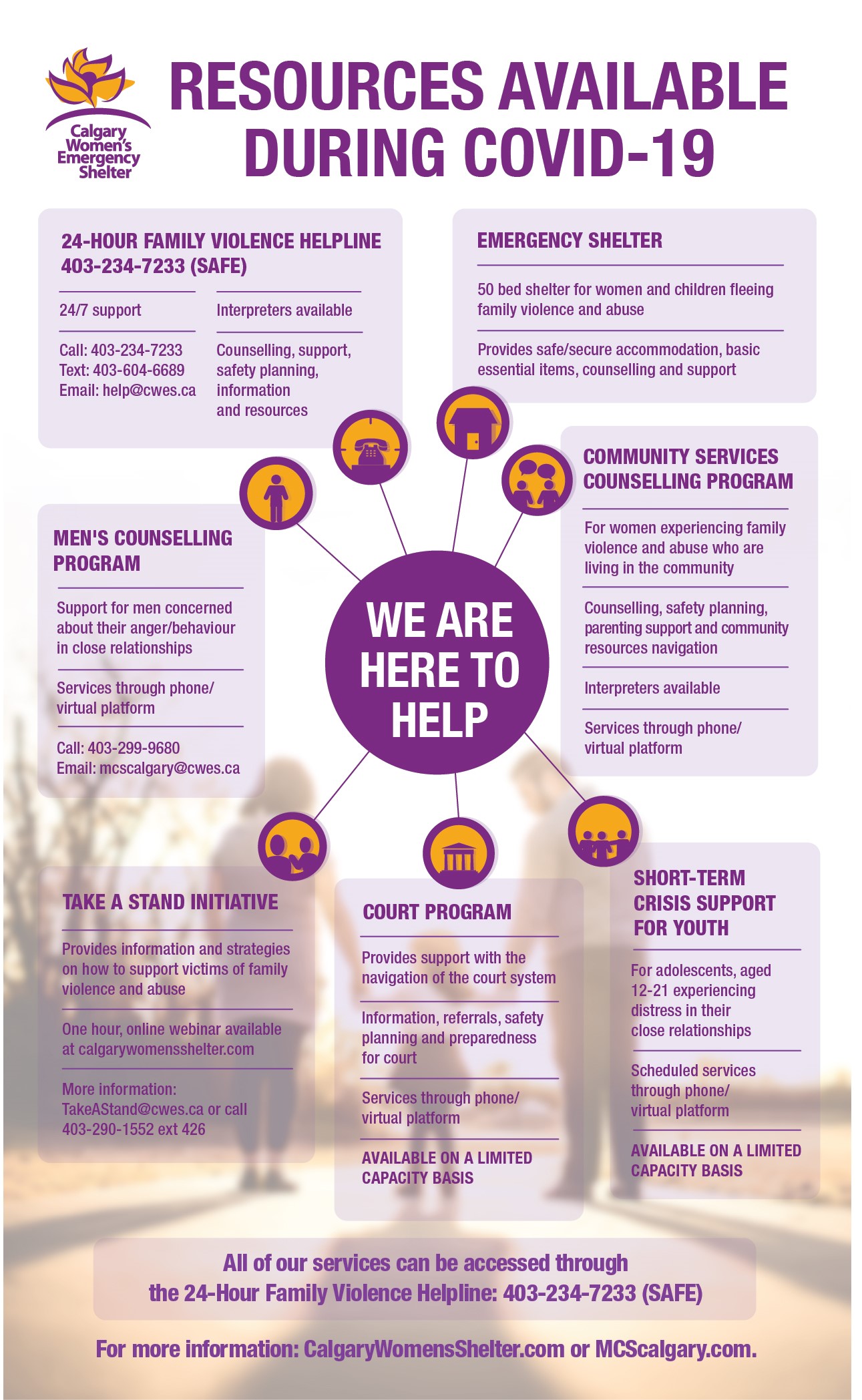 We encourage those experiencing family violence and abuse to reach out - whether you are a victim, friends or family looking to support someone, or men looking for help. Call our 24-Hour Family Violence Helpline: 403-234-7233 (SAFE). During this time of crisis, our counsellors will also respond to emails: This email address is being protected from spambots. You need JavaScript enabled to view it., or text messages: 403-604-6689. If you are in danger, call 911.
For available services and resources during this time, CLICK HERE.
For more COVID-19 updates, CLICK HERE.
COVID-19 is affecting all of us. If you are in a position to help out, please consider donating. Your support will help us keep women, children, youth and men impacted by family violence and abuse safe during this critical time in our community. We are all in this together.