25 Years of Turning Points
Fundraising Gala


Co-Chairs: Sherri Logel and Shelly Norris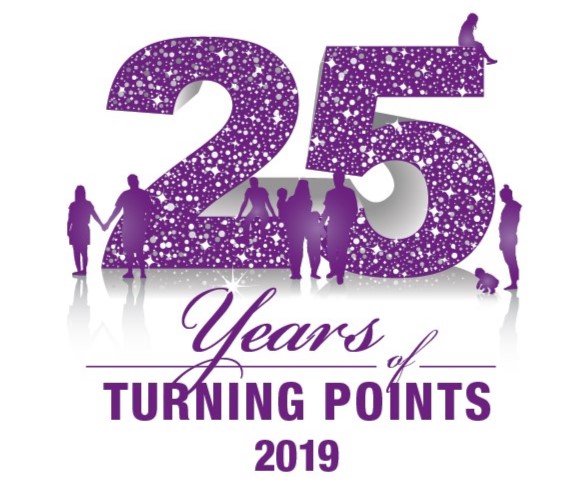 The Turning Points Gala is our signature fundraising event and this year, it commemorated its 25th year milestone. The gala and honoured the event founders and celebrated the courageous individuals and families in our community striving to live free from family violence and abuse, as well as highlighted the important work of our agency. Emcee Dave Kelly, community leaders and more than 560 guests joined together to Take A Stand and help raise awareness and change the conversation around family violence and abuse. The event raised $676,230, the most raised to date.
Thank you to all our sponsors, donors and supporters, volunteers and committee members. All proceeds from Turning Points will support our innovative programs and services to help build safer, healthier and happier lives for women, children, youth and men in our community.
Read the media release here.
Platinum:
Gold:
Silver:
Bronze:
Jason Baba, Portfolio Manager, RBC Dominion Securities
Laurie M. Anderson & Debbie D. Johnson of Calgary Family Law Associates
Mercedes-Benz Downtown Calgary
Saunders Landscaping/Otis Excavating